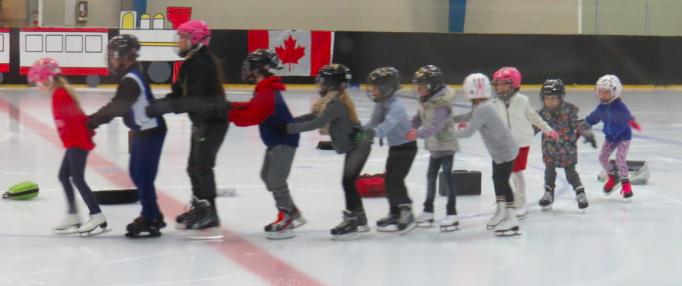 Competition Results
Congratulations to our Provincial skaters and to our entire group of competitors on your training, preparation, and participation in these competitions!
Skate Ontario Provincial Championships - Mississauga, ON

William J. - STAR 5 Men U13 - 1st
Ethan X. - STAR 9 MEN O14 - 1st
Teya M. - STAR 6 Women - 17th
Star 1-4 Point Edward Competition - Point Edward, ON


Mia M. - STAR 2 LADIES - Group 1 - Bronze Status
Amelia K. - STAR 3 LADIES - Group 2 - Silver Status
Hailey S. - STAR 3 LADIES - Group 2 - Silver Status
Isabella J. - STAR 3 LADIES - Group 7 - Silver Status
Bridget M. - STAR 3 LADIES - Group 8 - Silver Status
Teghan M. - STAR 4 LADIES U13 - Group 3 - 2nd Place
Great Lakes Super Series Competition - London, ON

Teya M. - STAR 6 Ladies - Flight 2 - 1st
William J. - STAR 5 Men U13 - 2nd
Ethan X. - STAR 9 MEN O14 - 1st
Super Series Milton Competition - Milton, ON

William J. - STAR 5 Men U13 - 1st

Ethan X. - STAR 9 MEN O14 - 3rd
__________________
Annual Ice Show
The annual ice show takes place each year at Thames Campus Arena. Parents, siblings and other spectators will require paid admission as we use this event as a fundraising activity for the club. Skaters performing in the show do not need an admission ticket. Ticket prices will be announced in January and tickets will be available at the CanSkate table. All club skaters including PreCanSkate, CanSkate and STARskate skaters are invited to participate in the annual ice show. This is the time for the skaters to "show off" their accomplishments to friends and family. The skaters will begin practising after Christmas.
We are always looking for volunteers to assist with the young skaters to keep them safe and happy during the ice show. If you are available to help out, please stop by the CanSkate table and leave your name and contact information. Please ensure that you volunteer early. Watch for further information.
Other Events
Other events that you may see at the club may be Halloween party, Christmas party, CanSkate Olympics, and Pop Concert. Watch your newsletters, and web site for announcements.
Andari and Oliver Take Ice Dance Gold at Polish Junior Nationals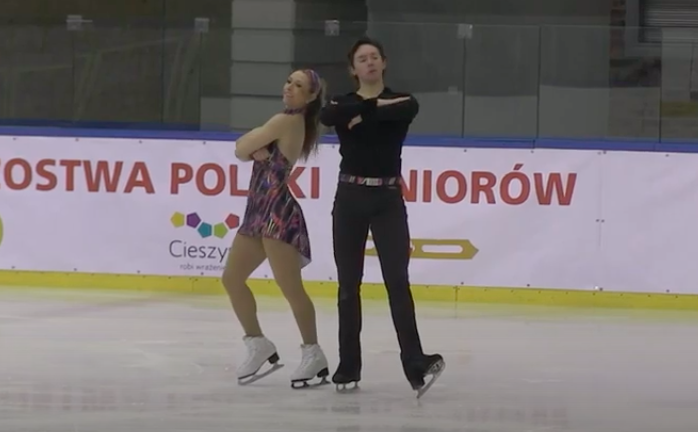 Will represent Poland at World Junior Championships
Congratulations to the CSC's Josh Andari and Ice Dance partner Olivia Oliver!
Josh Andari and Olivia Oliver have been named by the Polish Skating Federation to represent Poland at Junior Worlds in Tallinn, Estonia Apr 13-17/2022. The competition entry list is posted below.
Following are links to their dances at the Polish Nationals, winning Gold in Junior Ice dance for the second consecutive year.