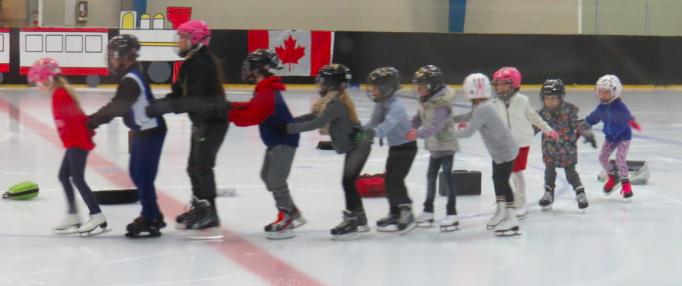 Annual Ice Show
The annual ice show takes place each year at Thames Campus Arena. Parents, siblings and other spectators will require paid admission as we use this event as a fundraising activity for the club. Skaters performing in the show do not need an admission ticket. Ticket prices will be announced in January and tickets will be available at the CanSkate table. All club skaters including PreCanSkate, CanSkate and STARskate skaters are invited to participate in the annual ice show. This is the time for the skaters to "show off" their accomplishments to friends and family. The skaters will begin practising after Christmas.
We are always looking for volunteers to assist with the young skaters to keep them safe and happy during the ice show. If you are available to help out, please stop by the CanSkate table and leave your name and contact information. Please ensure that you volunteer early. Watch for further information.
Other Events
Other events that you may see at the club may be Halloween party, Christmas party, CanSkate Olympics, and Pop Concert. Watch your newsletters, and web site for announcements.